First biodegradable nitrile examination gloves on the market.
Each year, approximately 1.4 billion tonnes of disposable gloves are used worldwide in the healthcare sector, food industry and by the general consumer. The gloves are used only once and cannot be degraded. They are therefore part of the "plastic food chain", which is highly damaging to the environment. PROSENSO™ BIODEGRADABLE nitrile gloves are the first biodegradable alternative to a traditional nitrile disposable glove, while meeting all required quality and certification parameters. The biodegradable product is launched by the Danish company Eastwest Medico Aps.
Disposable gloves contribute to environmental pollution
The SARS-CoV-2 outbreak in late 2019 has caused a sharp increase in the use of protective equipment, such as disposable gloves, in the personal, private and public sectors. The increased consumption has also led to an increased, general awareness of the life cycle of products. An increasing number of critical voices point out that the products can result in significant environmental pollution due to the non-degradability of the gloves. The potential for chemical release (heavy metals and organic pollutants) from gloves and glove materials, their adsorption properties in terms of pollutant accumulation and the effects of glove degradation under environmental conditions are currently being researched. And all the results point to the need for a biodegradable alternative.
Eastwest Medico has a solution
PROSENSO™ Biodegradable is a brand new and revolutionary nitrile glove product. The gloves are made from a new and unique NBR (Nitrile Butadiene Rubber) formula that allows the gloves to degrade during a microbial process in aerobic and anaerobic environments at landfills. To determine how much faster PROSENSO™ gloves biodegrade compared to conventional nitrile gloves, the ASTM D5511 method is used, which is the standard method for determining the biodegradability of plastics. The test (conducted by Eden Research Laboratory in Albuquerque) shows that PROSENSO™ biodegradable nitrile gloves degrade 43% in 513 days. In other words: Under optimal conditions, PROSENSO™ Biodegradable Nitrile Gloves completely degrade in less than three and a half years, whereas ordinary nitrile gloves would take more than 100 years.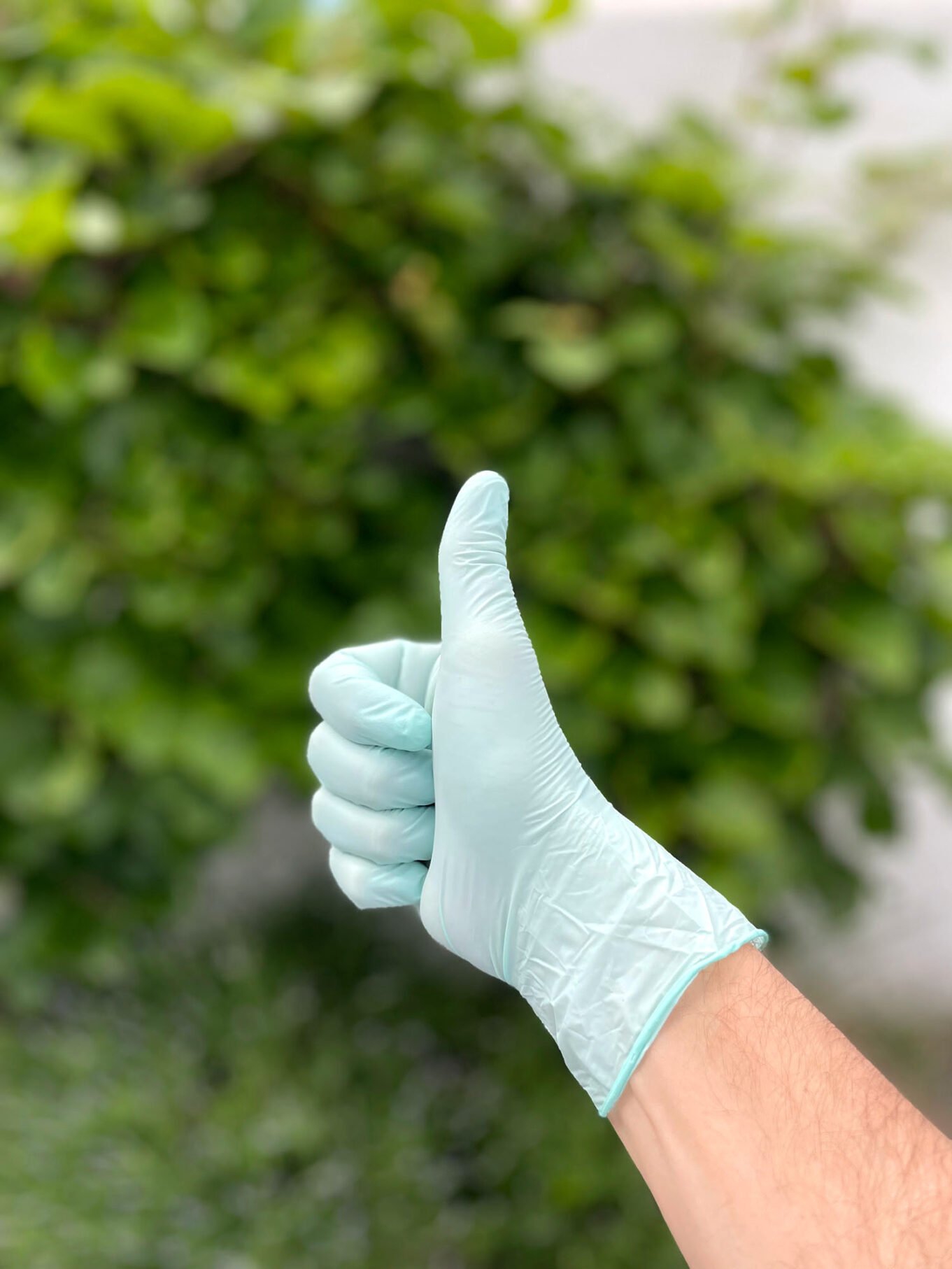 Download press release and data sheet